Yuki Nishimoto is one of the artists currently attracting attention from around the world, with his work being used as visual images at global sporting events. He has become known for his dynamic brushwork and expressions with sports motifs, but he also works on classical motifs such as dragons and tigers as well as landscape paintings, and since 2016 he has been working on ceramic art, painting on ceramic boards. We are expanding the expressive realm of sumi-e by taking on the challenge of ``ceramic ink painting,'' which is a fusion of sumi-e.
This is a work with 4 ceramic plates .

《Work poem》
Now, go with me to the end of the wilderness, find Togenryu, and clear away the dark clouds of the world.The tears that fall are the thoughts of sentient beings.The mane that curls backwards is a sign of determination.The blood that flows is a flame. Don't lie down and cry due to the hardships of the journey.Raise your head, set your sights sharply on your goal, and cry.The impurity will eventually be purified and the path you should take will be revealed.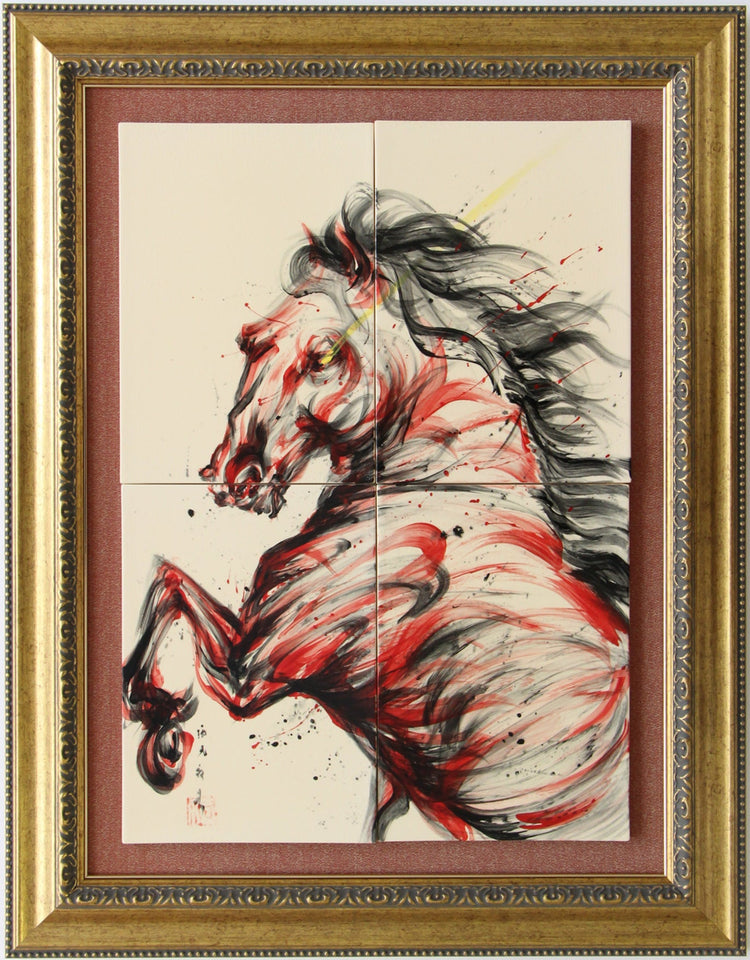 FAQ
Q.
Is it possible to hear a detailed explanation of the work?
A.Yes, I can. Please contact us using the inquiry form. We will reply to you by email within 3 business days.
Q.
Is it possible to purchase or order works that are not listed on the works page?
A.Yes. It is possible. We also accept purchase consultations and custom-made requests for works that are not listed. Please contact us using the inquiry form.