Yuki Nishimoto is one of the artists currently attracting attention from around the world, with his work being used as visual images at global sporting events. He has become known for his dynamic brushwork and expressions with sports motifs, but he also works on classical motifs such as dragons and tigers as well as landscape paintings, and since 2016 he has been working on ceramic art, painting on ceramic boards. We are expanding the expressive realm of sumi-e by taking on the challenge of ``ceramic ink painting,'' which is a fusion of sumi-e.
This is a work with 8 ceramic plates .

《Work poem》
The pressure of the difficult situation was turned into a light blanket, and the courageous, brave and courageous spirit of the coming demon god, Mushara, subdued the enemy's will to fight, and the situation seemed impossible to break through the encirclement of thousands of cavalry. When you think of the future's desperation, you should believe in the single spear in my hands. Imprint my ambition forever on the beloved child who looks back.
《Parental translation/story of poetry》
The era of Romance of the Three Kingdoms. There was a man who ran with the intention of breaking through on his spear, trying not to surpass the enemy soldiers and return to his master. It is said that his demonic attire and his heaven-shaking Haki were enough to crush tens of thousands of enemies. There are times when a leader must encourage themselves and keep going, even when it seems impossible. No matter how desperate you are, no matter how cornered you are, you must never allow yourself to give up. If you look back, you'll find friends who love you. And there are bound to be people following you desperately trying to help you. Please show me your way of life. Let's burn that courage into everyone's eyes.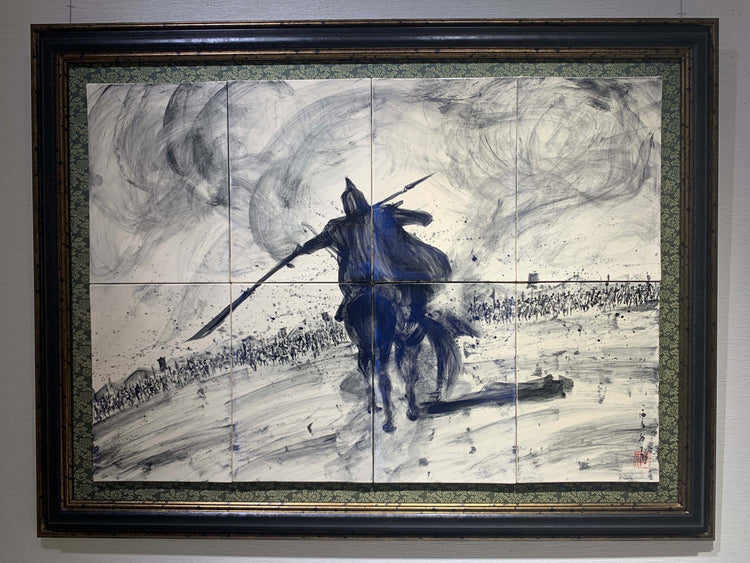 FAQ
Q.
Is it possible to hear a detailed explanation of the work?
A.Yes, I can. Please contact us using the inquiry form. We will reply to you by email within 3 business days.
Q.
Is it possible to purchase or order works that are not listed on the works page?
A.Yes. It is possible. We also accept purchase consultations and custom-made requests for works that are not listed. Please contact us using the inquiry form.