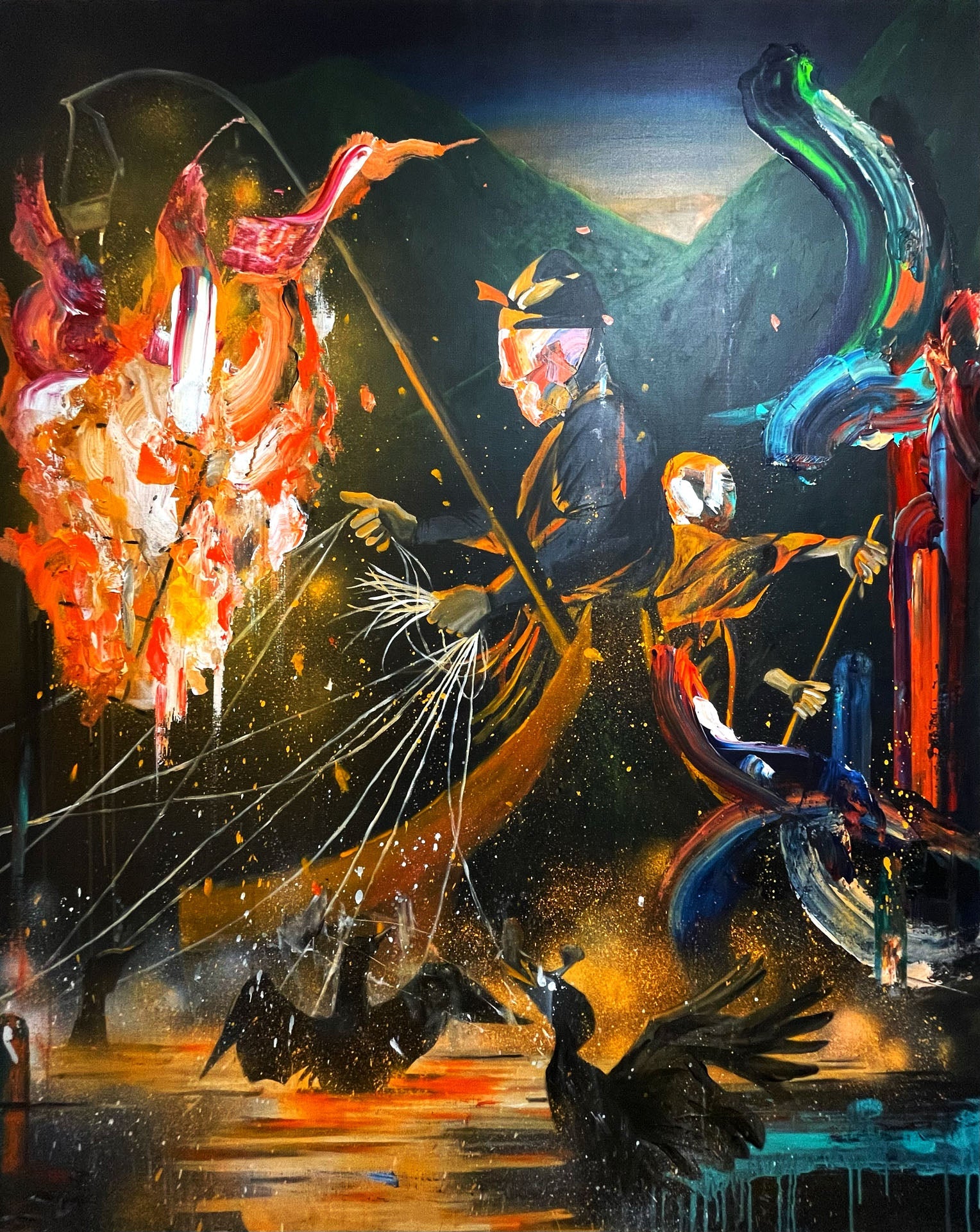 Calligraphy/Contemporary Artist
He has been interested in calligraphy since he was 8 years old, and while he was enrolled in the baseball club at the time, he has been self-taught to develop art. From an early age, he began to express the "colors" of people, animals, and all things based on his synesthesia. Taking its roots from calligraphy, it liberates characters from the concept of information means. Based on the concept of "oozing out life," he visualizes the emotions and colors overflowing from life and incorporates them into his works. These expressions are currently being developed at the atelier in Kyoto.
With a background in calligraphy, the theme of his activities as a writer is "oozing out life." Letters are human history and life itself. He believes that living things have colors and sounds such as blood and heartbeats, and he uses not only ink but also acrylic paints to express the original brilliance of life. The thickly applied paint appears as blood and flesh, and here emerges the raw principle of letters, freed from the concept of information means. Kanji characters were created through daily activities by people who copied, passed on, and found beauty in the characters themselves. This calligraphy is not an act of "transmitting" things in a single phrase, but an act of "receiving" to listen to voices that cannot be expressed in words. In today's world, where we are increasingly divided due to differences in ideology and beliefs, we see calligraphy as an anarchism that denies the things that bind us, such as power and social norms, and finds hope while exchanging words and cooperating with others.
EXHIBITIONS IN YUGEN GALLERY