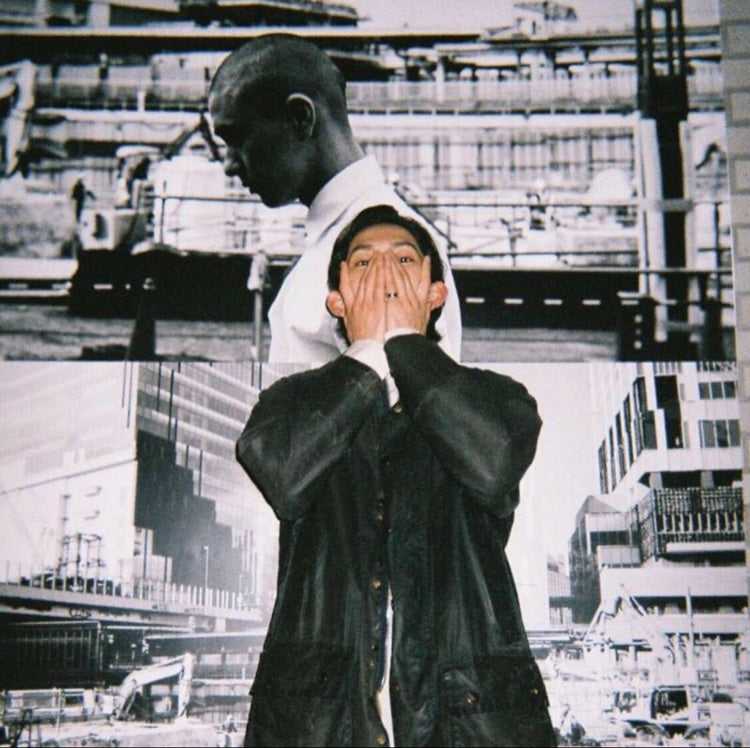 By grasping the flow of the world and people from various perspectives and leaving them as works, I can control and understand my feelings and thoughts that change.
Currently based in Tokyo, he creates silkscreen and oil painting works. He is also the director of MATTER in Hanzomon.
Draws graffiti works that give the illusion of 3D using a silkscreen technique. It is characterized by a style with depth that cannot be found in the image of silkscreen, which was developed as a reproduction technique for accurately mass-producing a single illustration. Silkscreen is characterized by the wide variety of inks that can be used, and the colors are printed only once in CMYK (blue/red/yellow/black). By controlling the viscosity of the ink and the order of printing, the appearance and impression can be changed. In his creative attitude of trying to expand his range of expression while limiting his methods, one can find the reality of picking up small fragments of everyday conversations and events and connecting them together. In an era when common values ​​and big philosophies are disappearing, we will clarify that we can create "a new place of communication and coexistence" by moving things and things within a narrow living area.
EXHIBITIONS IN YUGEN GALLERY